Abiotic stress responsive miRNAs
micro RNAs (miRNA) are short, non-coding, single stranded RNA regulators of gene expression. We are investigating their roles under abiotic stresses such as drought and heat in potato. High-throughput small RNA sequencing is used to discover differentially expressed miRNAs under drought, heat and drought/heat combined stresses. The results are validated using quantitative RT-PCR and small RNA gel blot analysis.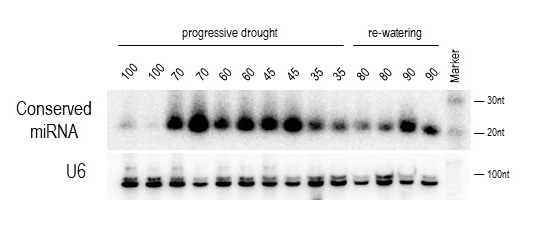 We identified miRNAs with different expression levels in potato that also have roles in abiotic stress responses in other species. We predicted their potential target transcripts and now we are investigating these miRNAs and their targets under abiotic stress conditions. We are constructing miRNA-mRNA networks to identify key points of gene regulation under abiotic stresses.